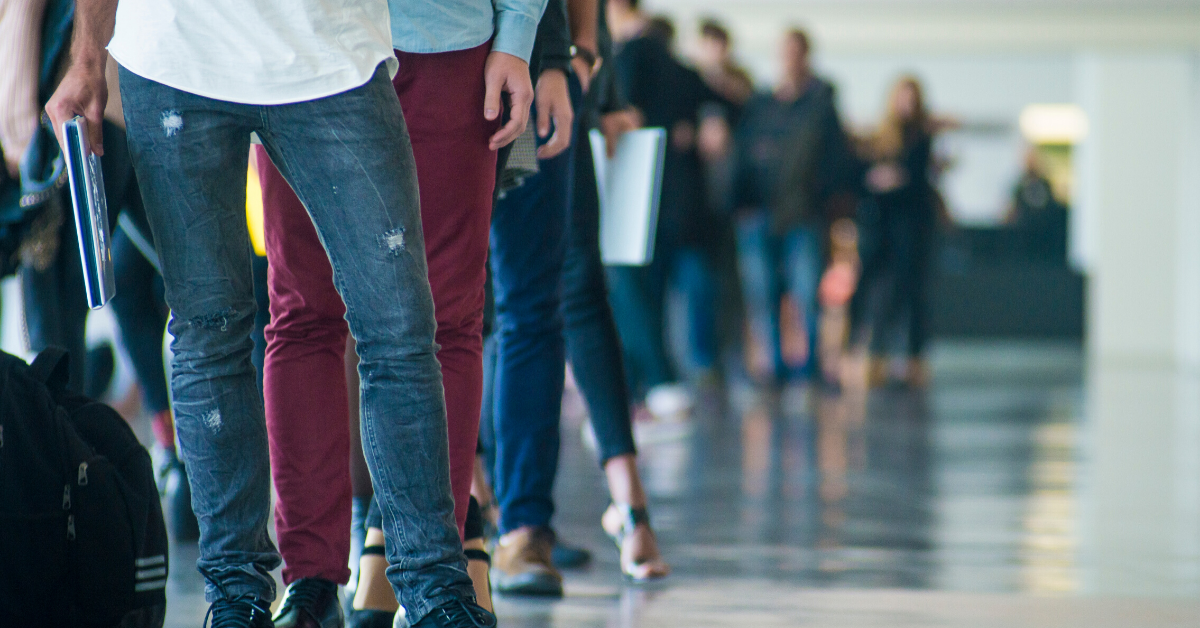 What To Do If You Were Recently Laid Off Because of COVID-19
18 May 2020
We are all working as a community to get through these difficult times together. We hope you are all taking precautionary measures to ensure the health and safety of you and your loved ones.

As we are all doing our best to follow government guidelines and do our part during this crisis, we can't help but think of those who have been affected financially by COVID-19. If your income has been affected by the pandemic, you are not alone. Workers across several industries have been impacted by this financial crisis. We know you many of you may be feeling fatigue and unemployment anxiety, but we are here to help.

We have compiled a guide for you to take the utmost advantage of your unemployment benefits for financial relief. With valuable features such as direct deposit and budgeting tools, Brink's Money wants to ensure that you are taken care of if you have been recently laid off.
Unemployment Benefits
Following the global pandemic, millions of Americans have had to file for unemployment, leading them to feel a toll on their finances. As a result, the federal government has been developing new opportunities to provide unemployment benefits to individuals affected by COVID-19.The CARES ACT signed into law on March 27 expands states' ability to provide unemployment insurance for many workers impacted by the pandemic.

Consider the following situations:
-Has your employer temporarily ceased operations due to COVID-19, preventing you from coming to work?
-Are you an employee that has been diagnosed for COVID-19 and was advised to quarantine?
-Are you an employee that is currently providing care for a member of their household who has been diagnosed with COVID-19?

If any of these describes your current situation, then you could benefit from federal unemployment aid. Benefits are available for up to 39 weeks and now include gig workers, freelancers, and self-employed individuals. If you are approved towards receiving unemployment benefits, you could obtain the amount of unemployment benefit guaranteed under Federal or State law with an additional $600 per week granted under the "Federal Pandemic Unemployment Compensation."

To apply or receive additional information, log onto your state's website.
Direct Deposit
If you are used to receiving paper checks, you may want to consider switching to direct deposit. During these unexpected times, this would allow you to receive your government benefits electronically, including unemployment benefits and tax returns. Direct deposit can reduce the risks of your payments getting lost, delayed, or stolen. Avoiding delays means you get access to your benefits on time and when you need them the most.

With direct deposit, your government benefits get to you safely and easily, plus an digital banking tools give you more control over your money. At Brink's Money, we know access and convenience are both important, and that's why both prepaid and paycard cardholders can receive their government benefits directly on their account. No need to wait in lines, put your own health at risk, or lose your trip to a temporarily closed cashing location.
Budgeting and Saving Tools
In times of need, budgeting is king. Start by writing down how much money you have for the next couple of months until you find a new job, this will allow you to determine what you can afford. Make sure to include anything on your checking accounts, emergency funds, and other sources of income like government benefits. Next, you will need to figure out your essential expenses and see if you can negotiate loans and utility fees with your providers, they may be able to evaluate your needs on a case-by-case basis if you are unable to afford the basics. Finally, note any nonessential expenses you may be able to lower or cut temporarily. It is more important than ever to stay on top of your expenses, especially if this allows you to take care of yourself and your family's well-being for a few more months. Once you have a plan writing out, consider taking advantage of digital banking tools to keep yourself accountable. There are a number of prepaid card solutions that offer convenient budgeting and saving tools to help you keep track of spending and set limits for yourself.

At Brink's Money, we hope to equip you with all the help and information you need to get past these troubling times. That means not only pointing you towards the right resources but also giving you the tools you need to manage your money. Make the most of your Brink's Money Prepaid Mastercard to monitor spending, look out for your loved ones, and conveniently access your income on time.

Although we couldn't have anticipated the situation we are living in at the moment, we can do our best to give you peace of mind with your money. Take advantage of your unemployment benefits and use digital tools that ensure you are in control.
More from our insights library: