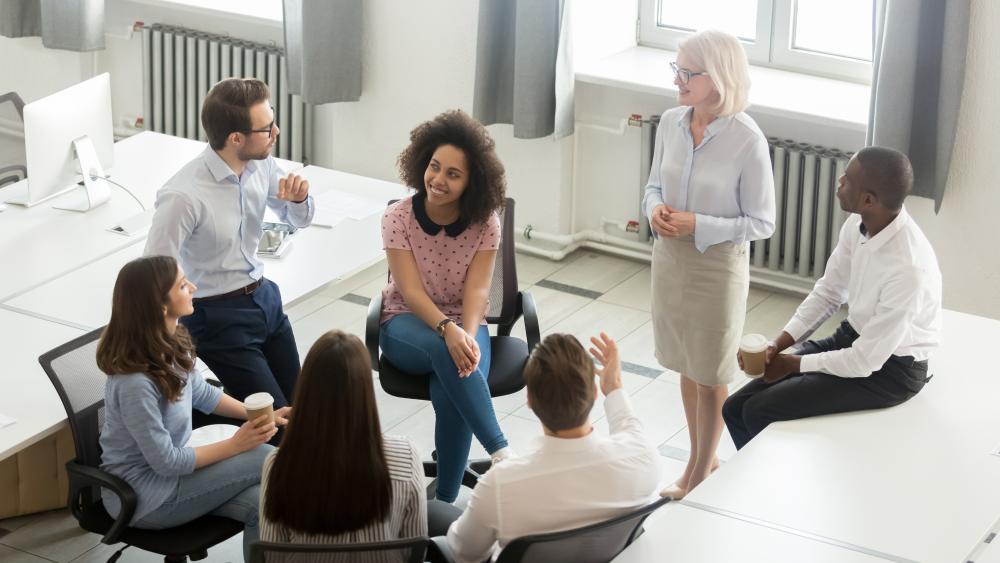 Tips for Dealing with Financial Stress
26 Nov 2020
In general, thinking about money or your financial circumstances can be the source of stress. And with the holiday season just around the corner during these uncertain times, the chances are that you are dealing with even more financial stress. The truth is that you're not alone because like you, there are so many other people experiencing fear or anxiety over their finances. When financial stress is too much to handle, it can take a toll on your physical health, mental health, and relationships. Luckily, it doesn't have to be this way and you can take control of your money.

Brink's Money cares about your well-being as well as providing you with the adequate resources to ensure you have a strong financial foundation. As a result, we have compiled ways on how you can reduce financial stress and regain control of your finances.
Manage your overall stress
In life, you often deal with stress whether it is money related or not. With a global pandemic at hand and its influence on the economic climate, it's likely that financial difficulties won't be resolved overnight. These are uncertain times but that doesn't mean there aren't steps and everyday habits you can adopt to help ease your stress levels. Some techniques can even help you increase your energy to better tackle challenges.

Follow these tips to help manage your overall stress:
Exercise - Regular exercise has several benefits such as boosting your mood and energy, not to mention the endless health benefits too.
Take on a relaxation technique - Take time out of your day to do a breathing exercise or meditation to relieve stress.
Get adequate sleep - If you're not getting enough sleep, you can feel tired throughout the day which can ultimately increase your stress levels. Improving your sleep patterns and the hours you get at night will help both your mind and body.
Eat healthy foods - Taking care of your body and nourishing it with healthy foods such as vegetables, fruits, and omega-3s can increase your energy levels and boost your mood.
Talk to someone
If you are taking on financial problems, it might be natural for you to try to handle things on your own and tell no one. It may seem uncomfortable to talk about your income, your spending habits, or the reality of your finances with another person. In reality, bottling things up can only escalate the amount of stress you're enduring. Given the current economic situation, it may surprise you to see that other people might share the same concerns about money as you. If you think talking to someone might be beneficial for you, start by speaking to a loved one, family member, or trusted friend. By hearing your thoughts out loud and having someone to be there to liste, it might help put things into perspective. When you keep concerns inside, they might seem overwhelming or almost impossible to resolve. Remember that the person you talk to doesn't have to be a financial expert but they are there to ease your burden by hearing you out. Additionally, you might already be thinking about possible solutions to your problems but having a second point of view may also bring up solutions you might have not even considered.
Take inventory of your finances
What does taking inventory of your finances mean exactly? Well to put it simply, it's the process of examining your income, your current debt, and usual spending habits to help you get an idea of where your money is coming from and where it is going. At a glance, you should record your income which consists of your monthly salary along with any savings income. Then, examine your expenses which can be your regular monthly bills but also what you spend on food, clothes, and gas. Whenever you have money leftover once you take care of bills, you sometimes use it for entertainment, going out, or vacations. It's important to note that if you are spending more than your discretionary income, then it might be time to make some adjustments.

We recommend examining your current spending habits to better understand how much money you are spending. Once you identify your spending, it can be helpful to create a budget to decide how and when you are going to spend the money you earn. The main purpose of utilizing a budget is to ensure you're taking care of immediate expenses and finding ways to put more money towards a current debt.

If you need help creating a budget, check out our article "Mastering the Science of Budgeting."
Identify spending habits you can change
If you are dealing with stress due to money problems because of an income or spending issue, identifying spending habits you can change can be a helpful initiative towards reducing stress. Although it may be impossible to stay away from shopping malls or ads, learning to avoid temptation is a great first step. An important tip is to leave your credit and debit cards at home while you go out and carry cash that you can afford to spend. Additionally, it's valuable to remember what is important and especially during the holiday season. If you find that holiday shopping will exceed your budget, then you might have to scale back. Lastly, if you know you tend to partake in impulsive spending, try your best to break that habit by really contemplating a purchase and ideally wait a week before you do decide to buy something.

Stress, especially over personal finances, can seem unmanageable at times. In reality there are actions you can take to help reduce your stress and prevent it from taking a larger toll on your life. With these important tips from Brink's Money, we hope you can start working towards your financial goals with peace of mind.
More from our insights library: