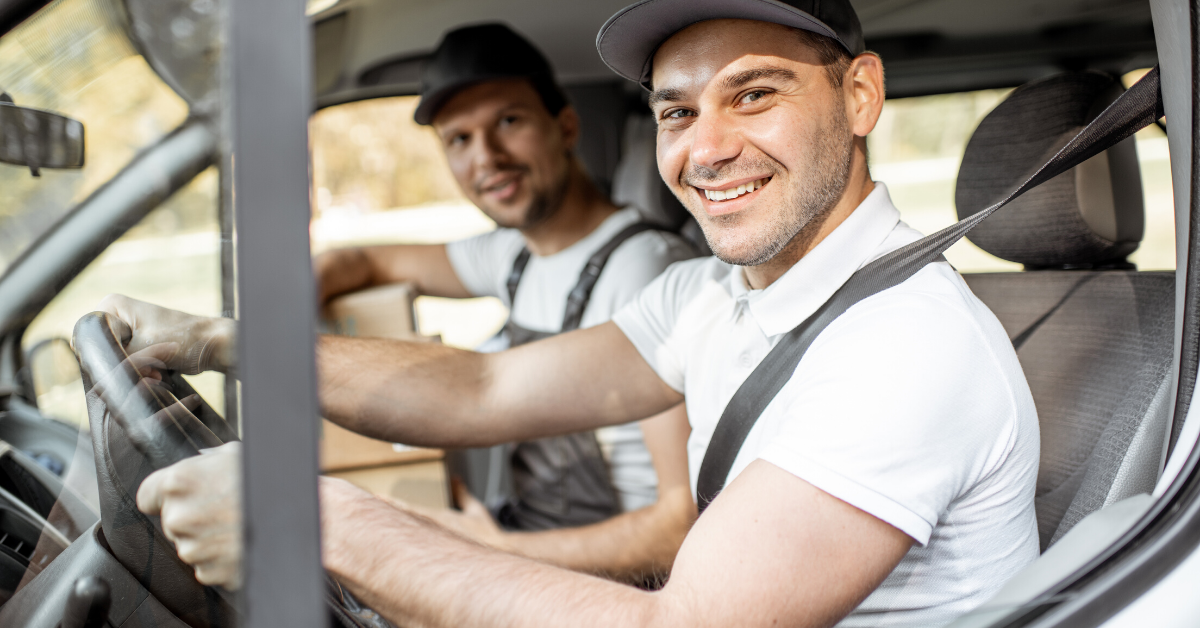 The Top 5 Features Your Transportation Business Expense Program Should Have
27 Apr 2020
When the rest of the world goes on lockdown, you keep going. There are a few essential businesses and job roles that continue to serve the people and as transportation companies take on more work during this ever-shifting pandemic, the public is relying on you and your organization to ensure they receive the goods they need.

Anyone who's worked in the transportation industry can tell you: the success and failure of a company relies on its logistics. Are things moving as quickly as they need to be? Are resources available for employees to be well-rested and ready to take on the next long haul? Do managers have all the tools they need to make sure they have transparency into the status of orders and if things are moving as expected?

Thankfully, this is where technological advances come into the fold. These efficiencies have lent themselves well to those handling transportation requests. Now, with networks larger than ever and with mini-computers in everyone's pockets, there are new and improved opportunities to streamline the accounting and business expense processes for your organization. Brink's Business Expense is one such solution that can help you rest easy knowing everything is under control.

There are a number of programs out there that offer help and guidance to transportation companies, but they are not all created equal. When considering your options, keep your eyes peeled for the top five features that every transportation business expense program should include.
No contract. No hidden fees
If you're working with a program to help control your company costs and become more efficient, you want to be able to trust that they have your best interests at heart when it comes to how you are paying for the service and the length of the agreement. When there are hidden costs associated with a program or system, that trust is eroded and you never know quite where you stand. Running a business is hard enough. With Brink's Business Expense there isn't a contract to haggle over and we never charge hidden fees for the products we offer.
Receipt management
We've all been there--struggling to reach under the front seat to hopefully find that one last receipt required to submit with your expense report. Maybe you have a file you keep all receipts in at your desk. No matter your organization method, chances are there have been more than a few instances where the process was more of a hassle than a help. When you work with a program like Brink's Business Expense, that receipt stress becomes a thing of the past. You can take a picture of receipts as you get them and upload to the accounting system without a second thought. Managers can also keep tabs on who still needs to submit their receipts and follow up digitally to remind them.
Real-time dashboard
What used to be routine processes may no longer be possible. When needs for your business change in real-time, your reporting needs to, too. When you have a real-time dashboard at your fingertips, you can make intelligent decisions about where and what to do next without second-guessing the data you're working off is correct. No matter where in the world your employees are, real-time dashboard reporting means you can monitor top-spending cards and spot emerging trends at a glance.
Spending limits
Gone are the days of employees nickel and diming expense reports to ensure the tills are balanced. When you work with a tech-savvy product and business expense system, you are able to digitally set (and change) spending limits by company card, instead of relying on each person to remember or track costs. When you have lots of moving pieces to keep track of, knowing you have the safeguard against overspending provides peace of mind so you can focus on running the rest of your business.
Virtual cards
Needs for additional employees, additional hours, and additional routes aren't always predictable. When everything is in flux, your organization needs to be able to respond quickly. With virtual cards offered by Brink's Business Expense, you always have a way to get company funds to your people, exactly where and when they need it most.

As things change rapidly in where and how goods need to be routed, the one thing that cant fall through the cracks is accounting for and ensuring your people are taken care of and that's where expense programs can help simplify and streamline the to-dos so you can support as many people inside and outside the organization as possible, while protecting the business's bottom line. Take a look at Brink's Business Expense as you are considering your options and get in touch with the team today to learn more about the program and how we can help your organization specifically.
More from our insights library: