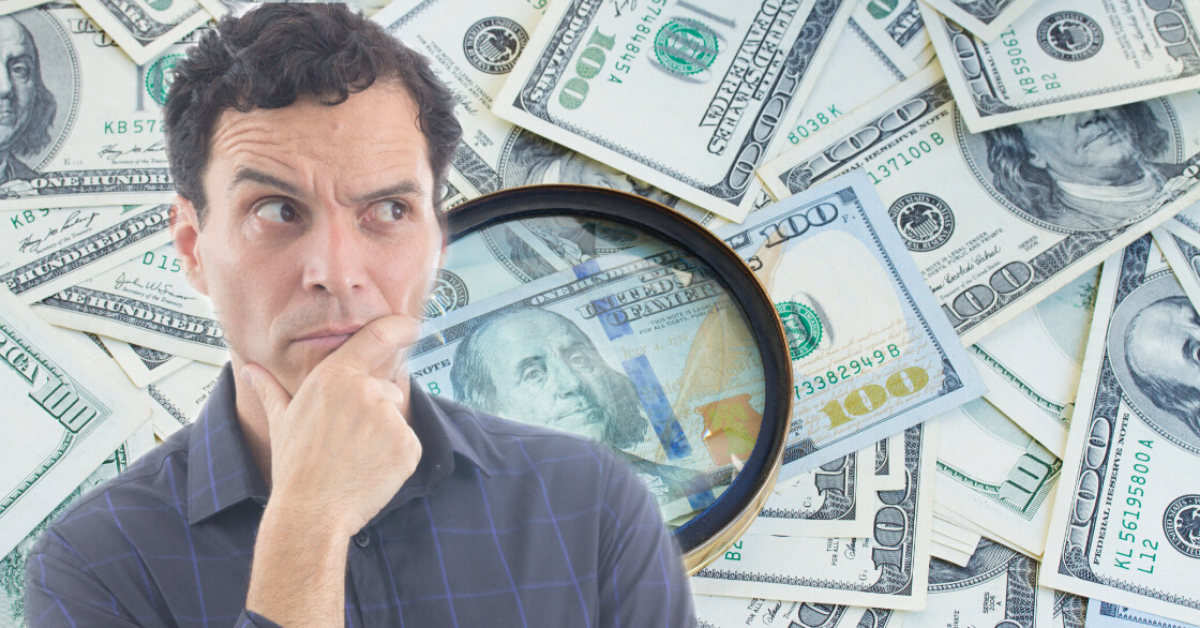 Surprising Places to Find Big Wins with Business Expenses
There are plenty of stories in the business world where the smallest cost-cutting measures have added up to enormous savings. While not all businesses operate on the scale of the world's largest corporations, it's important for businesses of all sizes to keep a close eye on their expenses. Let's explore some of the most surprising and influential business expense management stories.
American Airlines
One of the most classic cost cutting tales comes from American Airlines. In the 1980's, Robert Crandall, the former CEO, determined that removing a single olive from each in-flight salad would result in $40,000 to $100,000 of savings each year. The exact savings total is debated today, but it's clearly a surprising amount, especially after inflation is taken into account.
The Takeaway
While American Airlines is enormous compared to most businesses, the airline industry operates on famously slim margins. With such small profit margins, airlines need to be extremely careful in managing their expenses and there are many similar stories from the industry as a whole. Precise and accurate expense management practices are an absolute necessity to find these kinds of savings in surprising places.
BBC
In 2000, the BBC's director general Greg Dyke set out to reduce overhead expenses to 15% of their income earned from license fees. Documents from within the company revealed a shocking £3.3m of expenses for food and events, including:
£500,000 on employee lunches, meals and buffets

£350,000 on tea and coffee for staff outside of meetings

£210,000 on biscuits for internal meetings

£100,000 on "miscellaneous staff events"

£80,000 on alcohol
The BBC famously cut the biscuits (a.k.a. cookies in the USA) for internal meetings entirely, saving £210,000 along with other cost saving measures. The lesser-known portion of the BBC biscuit saga is that they came under fire once again in 2011 for their biscuit and food-related expenses. This time the bill wasn't quite as high, but the persistence of this problem shows that business expenses need to be managed with diligence and consistency.
The Takeaway
Budgeting and expense management isn't a "one-and-done" effort. If expenses aren't carefully and consistently managed, the expenses are likely to come up again, reversing any prior cost-cutting efforts.
Xerox
In 2001, the New York Times reported that Xerox was saving $200,000 from a simple program called "Adopt-A-Plant." In this program, employees were encouraged to take responsibility for watering the office foliage themselves, rather than having to hire an external plant watering service.
The Takeaway
This simple program shows the benefits of bringing additional responsibilities in-house. Not only did they save hundreds of thousands of dollars, but there's a good chance that many volunteers enjoyed this task. You never know how many amatuer gardeners you might find in your organization.
Yahoo
2009 was a tough year for Yahoo with their first revenue decline since 2001. Naturally, they sought many cost cutting opportunities to offset the lost revenue. In addition to layoffs, Yahoo closed its offices between December 25th and January 1st as a cost cutting measure. Employees who were not deemed "essential" were required to use vacation time or take unpaid leave. The savings from the office closure alone has been estimated in the millions.
The Takeaway
Consider expense management strategies that affect multiple expense categories. In this example, both payroll and utilities were reduced from employees taking unpaid leave and not having to run office locations for several days. As a side benefit, many employees likely appreciated the ability to take the holiday off without missing anything back at the office.
Goshen Hospital
Another example of creative cost savings comes from Goshen Hospital in Indiana. In The Executive Guide to Healthcare Kaizen: Leadership for a Continuously Learning and Improving Organization, authors Mark Graban and Joseph E. Swartz described a program called "The Uncommon Leader" which has saved the hospital tens of millions of dollars since 1998 simply by encouraging employees to suggest their own cost saving ideas.
In 2009, then-CEO James Dague incentivized employees to participate by promising to shave his head if his employees' ideas generated more than $3.5 million in savings that year. His employees more than doubled that goal and he followed through with that promise.
Example ideas included switching the types of napkins used on patient trays and switching from disposable paper gowns to reusable cloth gowns. Goshen went 17+ years without layoffs, thanks in part to the engagement of their employees during tough economic times.
The Takeaway
Engage your employees in your expense management processes. As a business owner or leader, it's hard to see the possibilities that your frontline employees see every day, even for small to medium sized businesses. This helps not only the bottom line, but adds to the engagement and sense of ownership your employees have in their jobs.
This example also highlights the power of small incentives. It cost very little to shave James Dague's head, but yielded tremendous results.
Track your savings and expenses
Before you start implementing any of the cost cutting strategies mentioned above, you need to have a clear picture of your business expenses. Aggressive cost cutting measures can harm the experiences of your customers or employees and ultimately have a negative effect on your bottom line. To sufficiently weigh the costs and benefits of a cost cutting strategy, you need to have precise visibility into your business expenses.
With Brink's Business Expense, you get the accuracy and transparency you need to successfully implement your own expense management strategies. Get in touch with the Brink's Money team today to get more insights out of your expenses.
More from our insights library: