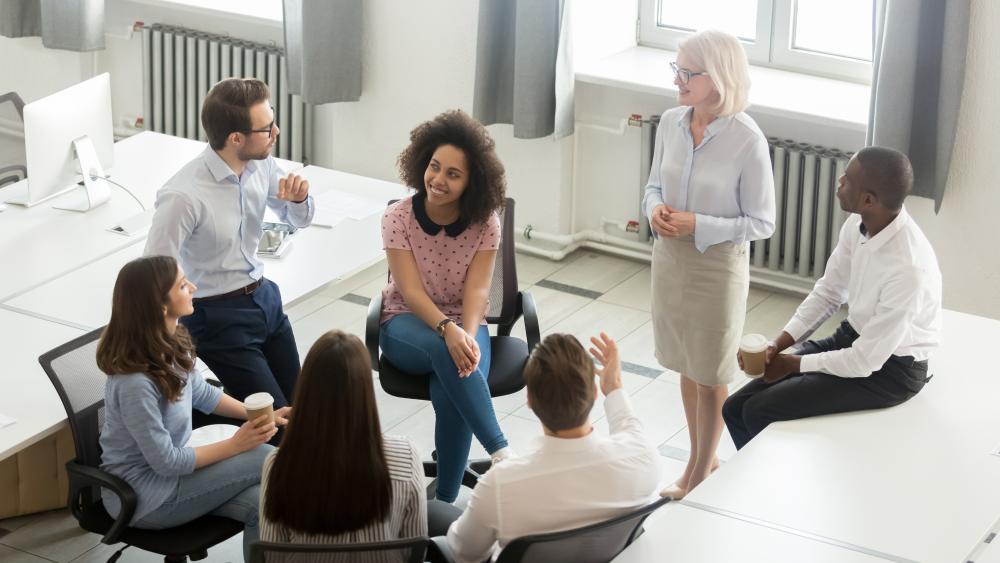 Recruiting and Retaining Employees During the Great Resignation of 2021
10 Nov 2021
More than a year and a half since the beginning of the COVID-19 pandemic, the resulting shockwaves through the labor market are still being felt. The pandemic has caused employees to reassess everything from where they live to how their jobs fit into their lives. Increasing turnover and a tough hiring market for employers means that recruiting and retaining good employees is more important than ever.
More Jobs, More Quits, More Turnover
As business began to pick back up for many organizations, so did their hiring. The BLS job openings rate rose steadily throughout the first half of 2021, far exceeding pre-pandemic levels. The surplus of unfilled jobs, along with pandemic-inspired self-reflection, has caused a record number of people to quit their jobs and seek out new opportunities. In August 2021, the number of voluntary separations, or quits, hit the highest number recorded in the history of the BLS's Job Openings and Labor Turnover Survey.
With job openings and quits trending upward, the Great Resignation shows no signs of stopping. In fact, it appears to be accelerating. Many businesses today are already struggling with the costs of this turnover and it looks like it might get worse before it gets better.
High turnover causes a major disruption to a business regardless of your role: owner, manager or otherwise. Unfilled positions increase the demands on managers and the employees left behind. Training can be a months-long process, especially for high-skill positions. Not only does productivity suffer under high turnover, but there are significant financial costs as well. It costs money to terminate an employee and find a replacement. Considering productivity and hiring/firing costs, turnover is estimated to cost 30% or more of an employee's salary according to Work Institute's 2020 Retention Report. Using the median income of US workers, this works out to roughly $15,000 for each employee who leaves.
The takeaway: businesses must manage both the amount of turnover and the cost of turnover in their organizations.
Solutions for Managing Turnover
The best way to manage the cost of turnover is to reduce the rate of turnover in your business. This means keeping good employees longer. To increase your employee retention, strive toward offering competitive compensation, a healthy work/life balance and meaningful work. Beyond those key drivers of retention, make sure your human resources processes are in good shape, including payroll.
Simple solutions like payroll cards and earned wage access can contribute to reducing financial friction in your employee's lives and increasing retention. However, some amount of turnover is inevitable; in fact, sometimes it's healthy. In times of high turnover, it makes sense to reduce the costs that turnover inflicts on your business. The Brink's payroll card and software reduce the inefficiencies and costs associated with manual, paper-driven payroll processes. With instant issue packets, you can be ready to onboard and pay your employees more quickly than ever.
Having an automated digital platform behind your payroll processes reduces some of the cost associated with employee turnover and eases the burden on your team. Consider other ways you can increase efficiency in your hiring and onboarding processes and you'll be better prepared to weather the storm.
A Candidate's Market
Even with record numbers of employees quitting their jobs, the number of job openings outpaces the number of job seekers. When the demand for talent outpaces supply, employers have to compete to recruit new employees. To recruit effectively in a candidate's market, businesses may need to rethink their recruiting strategies and their employer brand. We all know that employees want competitive compensation and purposeful work, but adding incentives and streamlining your onboarding and payroll processes can also give you a quick leg up on the competition.
The takeaway: consider your compensation strategy, your employer brand and additional incentives to compete in a crowded hiring market.
Solutions for Recruiting
While adjusting recruiting strategies and improving your employer brand are important tactics for bringing in the best employees in the long term, they can require a lot of consideration and trial-and-error to get right. This work constantly evolves with the market and your business.
Many employers currently have positions they need to fill yesterday and are looking for short-term solutions that will have a more immediate impact. Payroll cards and earned wage access are two examples of solutions that can help you stand out from other employers.
Payroll Cards
Offering your employees the convenience of payroll cards may give you a leg up on the competition. Employees benefit from pay cards with easy access to funds, reduced fees and even cash back rewards at participating retailers.
Earned Wage Access
The number of your employees living paycheck to paycheck might be higher than you think. Brink's earned wage access provides employees early access to their earned wages, helping employees deal with emergency expenses without having to wait until payday or resort to predatory payday loans. Offering these benefits to candidates could make the difference in their choice of employer.
Wrapping it Up
The current job market has placed significant demands on businesses who are seeing increased turnover and competition for talent. To succeed in this market, managers need to focus on improving their human resource processes and the incentives they offer to candidates to set them apart from other employers. To learn how Brink's paycard and earned wage access can streamline your processes and improve your employees' financial health, reach out to the team at Brink's Money.
More from our insights library: