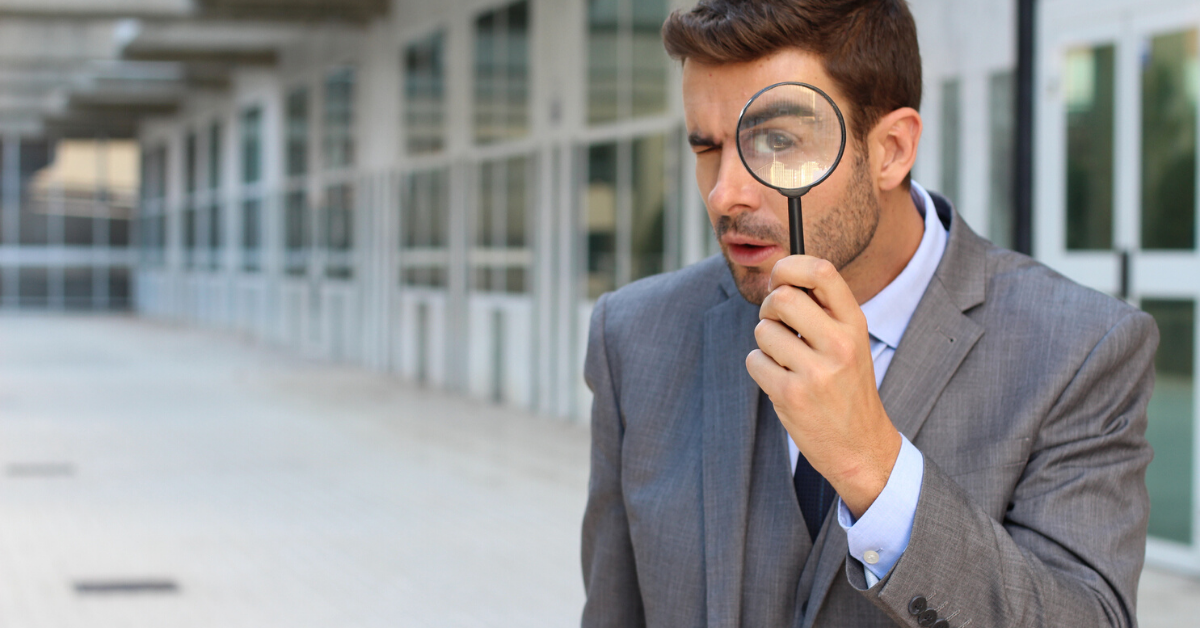 Playing Detective With Your Expenses
20 Jul 2020
Staying up to date with your expenses is an important task when it comes to sticking to a budget or even in terms of maintaining your financial health. If you want to be on top of your game, then that means you need to change the way you approach tracking where your money goes. Most people tend to budget their income at the start of each month and allot an amount for necessary purchases. In reality, this is a good start but it mainly looks at where your money should go and not where your money is really going. Without tracking, you will find yourself making unrealistic budgets and run the risk of never meeting your financial goals. This process shouldn't be intimidating and with the help of Brink's Money you'll be a tracking pro.

In order to track your expenses, there are a few vital steps you need to ensure:

Step 1: Create a Budget
This is your initiative towards calculating your expected income and expenses for the month. A budget is set up to ensure that your money is doing what you're telling it to do. One important detail to note is that the difference between your income and expenses is positive, meaning that you aren't spending more than you are making.

Step 2: Record Your Expenses
You should make the effort to record your expenses which may sound tedious but you have to keep up with what you spend.

Step 3: Watch the Amounts
When you do make a purchase, make sure to note how much money is left for that category of expense. If you don't watch and track your expenses then your budget could ultimately fall through.
Discovering Spending Habits
Spending money is a fact of life regardless if you stick to your budget or not. How you spend your money is an important factor towards ensuring your financial success and smart spending habits can facilitate that. Prior to improving spending habits, it's useful to discuss how to break bad habits.
Bad Spending Habits
First and foremost, you need to decide which bad spending habits you want to break first. By taking a look at your bank account or around your house, you can get a feel about these habits. Some examples can be going over on your cell phone data, shopping impulsively online, or eating out when you have food at home. As you recognize the spending habit you want to break, you can brainstorm ways to replace these habits with more beneficial ones.
Good Spending Habits
As you improve your spending habits, you'll eventually see the positive impact they have on your money choices. Take a look at a few ways you can replace bad spending habits with good ones:

1. Have a solid reason to spend wisely. Saving money makes more sense when you have a specific goal to reach. Keep these goals in mind whenever you swipe your card or pay in cash.
2. Live on a budget. With a budget, you are able to prioritize your spending and work towards your money goals.
3. Research before you shop. Before making a purchase, do some research and compare prices so you can get the best deal.
4. Avoid spending triggers. We all have a place in which we like to spend a little too much so try your best to avoid or limit your contact with these places.
5. Make room for fun. Set aside a stash of money whether it's big or small each month. This way you can treat yourself and avoid taking the fun out of spending.
Purchasing Decision Factors
What thoughts run through your head when you're deciding whether or not to make a purchase? In the case of most consumers, factors such as price, quality, and sense of urgency are considered.
Price
As a consumer you want to shop wisely and save money where you can
You can be motivated by a high quality product with an affordable price
You also understand that cheaper isn't always better and are willing to sacrifice for a better quality
A Sense of Urgency
When you run out of an item you use on a daily basis, you're likely to go out and buy it again
When you're trying to stay within a budget then it may sometimes be difficult to prioritize some purchases over others
If an emergency arises, then you have to prepare yourself for an unexpected cost
Social Norms
Looking to our friends and those close to us to reassure ourselves that we are making the right decisions
Fearing that you might be missing out if you don't make the same purchases as those around you
Indulging in products endorsed by our favorite public figures
Impulsive Buying
It's unbelievable to think that those few unplanned purchases you made this week can add up to thousands of dollars a year. American consumers find themselves making spur-of-the-moment splurges on things such as groceries, clothing, household items, takeout, and shoes. Oftentimes impulse purchases are driven by taking advantage of a deal or discount. To help you fend off the urge to make an impulsive purchase, ask yourself:

"Is this essential?" or "Would I purchase it anyway?"

It's always helpful to stop yourself and determine whether you really need the item. If it's not essential, then wait a day and then decide if it's a purchase that you need to make. In the case that it is a purchase you would make anyway, then it's worth seeing what is the lowest price you can get for that item. If you're shopping online then you can make use of coupons and sales and if you're in the store then you can make use of your smartphone and find a lower price elsewhere or ask the store to match the lower price you find.
Staying on Top of Your Expenses
Like most things in life, your spending is bound to change along the way. If you find that you are short on funds at the end of each month then it might be helpful to revise your spending habits. In this case, checking credit cards and bank statements can be useful towards identifying these habits. One thing to note is that the more honest you are about dividing your money, then the better off you'll be.

With the Brink's Money Prepaid Mastercard budgeting tools, you are in control of your money. Start tracking your spending and set limits for yourself by signing up for one of our cards today!
More from our insights library: