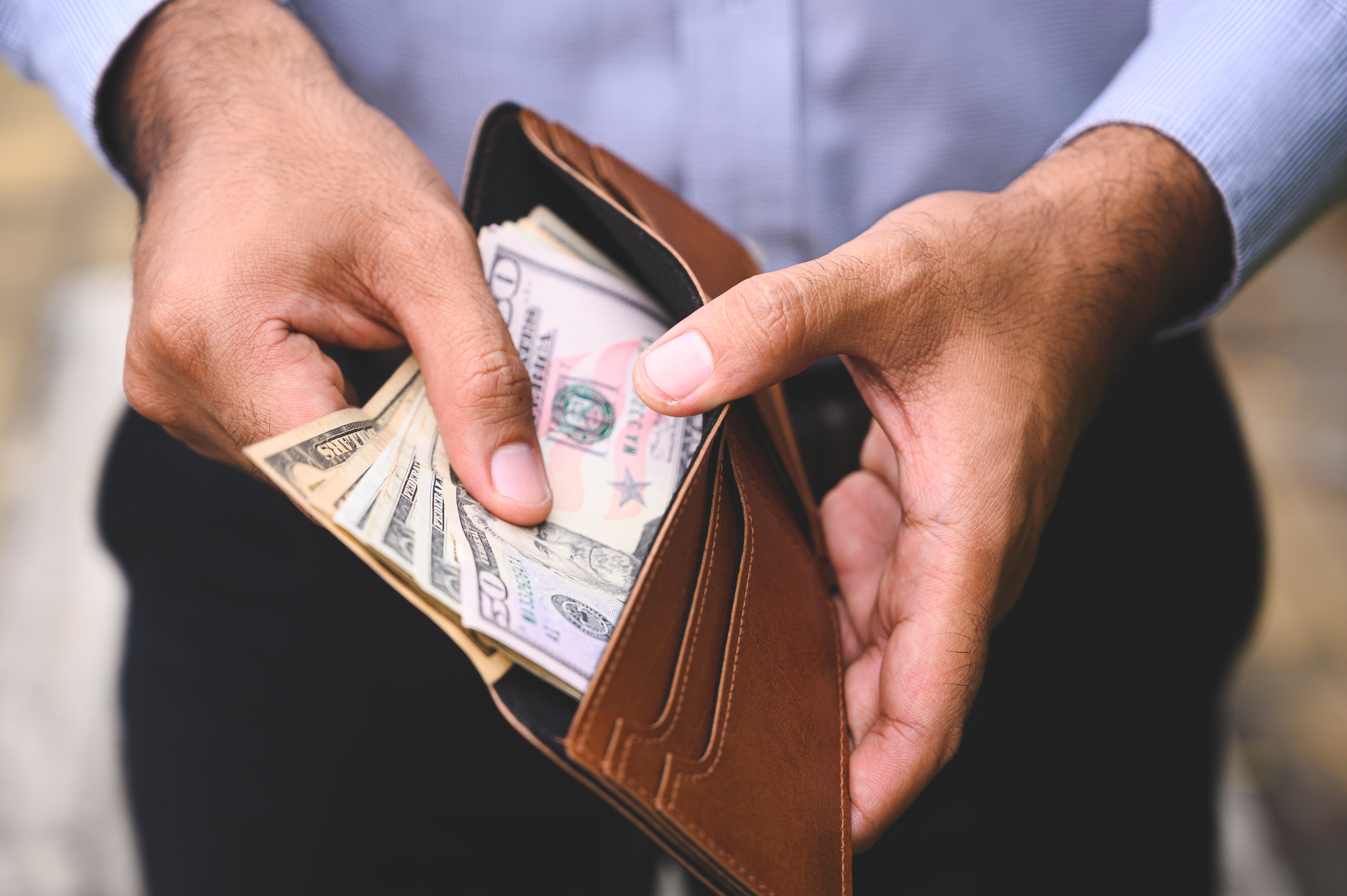 Most Common COVID-19 Scams to Look Out For
27 Sep 2020
"As anxiety over the coronavirus continues, more and more scammers are taking advantage of the situation. While scammers have always been around, many are preying on people's fears about contracting COVID-19 and the financial uncertainty due to job and income loss during the pandemic among other concerns.

COVID-19 may have changed the way we carry on with our day to day routines, but the motives of scammers have stayed the same. Warning about coronavirus-related scams have been published by multiple federal and state agencies after scams have cost Americans millions of dollars this season. You may now be wondering what these scams are and what you need to know to protect yourself.

At Brink's Money we want to look out for you and that's why we outlined the most common COVID-19 scams to be aware of.
Text Scams
Scammers can use links in text messages to collect personal, health insurance, or financial information for use in other scams. These COVID-19 texts offer cures or warnings about the need for a test. Oftentimes, messages like these come through as if a government agency sent them. The most common text scam is one from the "FCC Financial Care Center" reaching out to offer $30,000 in COVID-19 relief. A second scam, similar to that of the FCC, is a text message impersonating the U.S. Department of Health and Human Services. In this message, recipients are told they must use the provided link to take a mandatory online coronavirus test.

These incoming text messages may look official but here are few tips to ensure your personal information does not fall into the wrong hands:
Do not respond to calls or texts from unknown numbers
Never share your personal or financial information via email or text
Remember that government agencies will never call you to ask for personal information or money
Do not click any links in a text message
Robocall Scams
Along with text messages, scammers have seized the opportunity to use robocalls to offer free home testing kits, promoting cures, selling health insurance, and promising financial relief. One version of this scam seeks to target higher risk individuals with diabetes as the caller is offering a COVID-19 test along with a free diabetic monitor.

Additionally, one of the most common scams is that of a supposed phone call from the U.S. Department of Health reporting that there is an outbreak in your area. The call urges the person to get a vaccine and offers you to connect with a health advisor.

Recommendations for staying away from these robocalls are virtually the same as text scams, but also keep in mind that:
Scammers often spoof phone numbers to trick you into answering or responding
If a friend sends you a text with a suspicious link that seems out of character, call them to make sure they weren't hacked
COVID-19 Tests and Pharmacy Offers
As the race for effective treatments and vaccines for COVID-19 escalated, scammers continue to find new ways to tap into our fears in hopes to steal insurance information and money. A more recent fraud attempt is receiving calls for unapproved COVID-19 antibodies tests. The FBI has warned against unknown callers offering antibodies tests and asking for personal information which includes Social Security numbers and health insurance information which can result in identity theft and be used time after time for future scams.

Scam calls can also appear to come from "pharmacies" that offer "pre-approved" medications. The call usually consists of the caller claiming that the medication costs are covered by insurance, but additional information is needed to process the shipment. Additionally, they will then prompt you to provide the contact information for your primary care physician, which can be used to charge your insurance provider for medication that you'll never receive.

Here are a few key suggestions to protect yourself from these scams:
Alway be cautious of any offers that require you to provide insurance information
Never share your personal information over the phone
Be wary if you're ever pressured to make a payment immediately
Contact Tracing Scams
Once a person tests positive for COVID-19, health officials or authorities utilize contact tracing. Contact tracing helps them identify other individuals who may have been exposed to the virus and has proven a helpful containment practice.

There is urgency in notifying those who might have been exposed to the virus and therefore scammers may take advantage of these circumstances and contact an individual via phone call or text message. These messages consist of a scammer impersonating a contact tracer reporting that you have been exposed to COVID-19 and it is dire that you act quickly. An official tracer may contact you with a text message at first and let you know they will be calling later and the exact number to expect the phone call from. On the other hand, a scammer will send you a text that might include links. By clicking on one of the links, they may be able to access your phone and personal information.

In this case, a common recommendation is to ignore and delete these scam messages.
Charity Scams
A charity scams happens when scammers pose as a real charity or portray themselves as a made up one. There are numerous causes to lend your support to which can oftentimes make it difficult to spot a fraudulent organization.

Perhaps one of the most preventative actions you can take to protect yourself from a charity scam is to conduct some research. Before you consider donating to an organization, search the charity's name online and add search terms such as "scam" and "fraud." This way you can also learn about how the charity utilizes donations along with ratings and reports. One thing to note is that if a charity is not listed, this could be a sign that it's fake.

If a charity asks for donations in one of the following ways:
Cash
Gift cards
Wire transfer
Then, it could also be a major warning sign.
Scammers seem to be always developing new ways to take advantage of people and the COVID-19 pandemic has seen the rise of new scams. Being aware of the most common scams and tactics can help you ensure that your private information remains confidential.
More from our insights library: