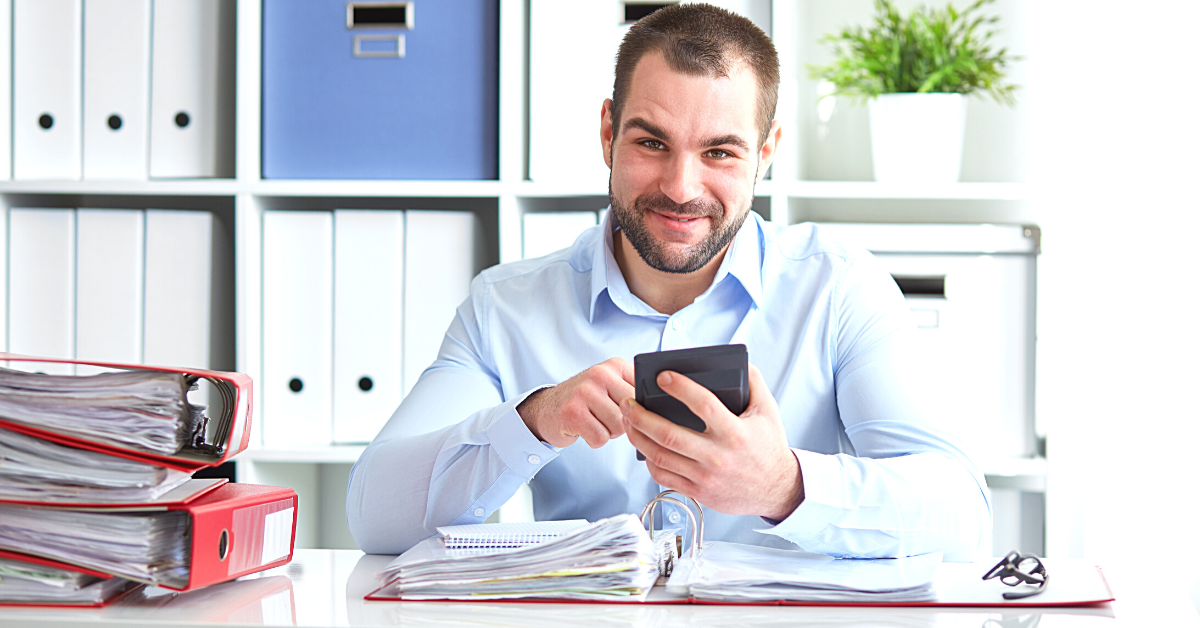 Mastering the Science of Budgeting
07 Jul 2020
It is estimated that about one in three Americans utilize a budget to stay on track of their household expenses every month. You may have created a one at some point in your life, but how effective or helpful was that budget? A well detailed budget can be a very important tool to ensure a healthy financial future. Whether you are looking to save for a home or finally getting your dream car, creating a budget plan can help you in reaching those goals.

At Brink's Money, we know that budgeting may be complicated but we also know that by sticking to your budget, you can avoid overspending. That's why we want to help you master the science of budgeting, which can in reality be a very basic finance skill.
Budgeting 101: The Basics
If you're going to commit to becoming a budget pro, it's vital to understand what a budget can help you do and the importance of addressing your financial situation. Essentially, a budget will allow you to consider your income and what that money is going towards over a given period of time. Before creating your spending plan, you should consider your needs and wants and determine in what areas you are overspending. Additionally, one aspect that many people forget is that budgeting is not a one-time activity, but rather your budgets and plans should be reviewed regularly to better reflect your current situation.

The most important detail about your budget is that it needs to be realistic. Ultimately, the more realistic the numbers are, the higher the chance that you will stick to it. This process will take some investigative work as you familiarize yourself with how much money you are making and how much is going out and where.
Your Expenses
Evaluating your expenses periodically is valuable when it comes to taking the necessary steps to ensuring a financially stable future. When creating a monthly budget, follow these steps to make sure your budget is a success:

Add up your income. List your monthly income including salaries, interest, pension, and any other sources.
Estimate your expenses. Track how much you spend in a month. Downloading credit or debit cards statements can be useful during this step. You can even divide expenses into two categories: fixed costs (recurring payments each month) and flexible expenses (costs that change).
Figure out the difference. By finding the difference between your income total and your expense total, you learn a lot about your spending habits. At this point, you ideally want that difference to be positive because it means you are spending less than you earn.
Track it. Track your monthly income to ensure that you are sticking to your budget.
Your Budget
Once you better understand your current budget, the more difficult part is determining in which areas you can spend less to facilitate you reaching your financial goals. In this case, it's useful to follow these steps:

Ask yourself what your needs and wants are. Ask you to identify these, ask yourself why do you want it, how would things be different if I want it, and finally, which things are important and essential to me?
Set guidelines for yourself. It's important to remain balanced so in the case that you splurge on something, then you can consider cutting other costs that month.
Trim. Reducing expenses goes hand in hand with being realistic rather than cutting costs entirely.
Building a Strong Financial Foundation
Developing a well thought out budget and sticking to it is a habit that will help you throughout all stages of life. Regardless if you're a student, parent, or retiree, we have a few valuable tips to get you situated.
Students
As a current student or recent graduate paying off student loans or paying for your first apartment, maintaining budgeting habits will benefit you in the long run. As you take on more financial responsibilities such as cooking for yourself or taking care of rent, budgeting can help you prioritize costs and determine what is worth indulging in. Budgeting as a Student can help you:

Save enough money for next semester's books
Pay extra on your student loans or other debt payments each month
Save up for the down payment for a new car
Budget for seasonal clothing and job-fair outfits
You deserve a break from studying. Leave room in your budget for fun stuff like entertainment, travel and social activities
New Employee
Are you wondering how to budget your new salary? This is the time where you have to reevaluate your budget to reflect your current situation. This means identifying which areas you can spend less on and how you can increase saving. Taking part in programs such as 401(k) plans can also be there to help you plan for retirement down the road. Budgeting as a New Employee can help you:

Prepare yourself for new monthly bills such as car payments, loan payments, health insurance, internet or your utilities bill
Save towards getting your own place
Set aside a portion of your paycheck for your savings account
Make sure you have the money to cover any unexpected costs
Parents
Parenthood comes with a lot of new expenses. This is the time to be realistic with your budget and ensure that your family's needs are taken care of. Within this budget, it is important to consider emergency funds, education funds, housing payments, and family vacations.

Budgeting as a Parent can help you:

Maximize your spending power and eat well by making grocery lists
Save money for an emergency fund
Set aside funds for a family vacation
Save toward a down payment for a bigger house
Retirees As retirement approaches, budgeting starts years before your last day of work. Looking into your eligibility for Social Security and Medicare can impact your savings. Retirement is an experience unique to every person but planning for it years in advance can ensure that you are starting on a solid foundation.
Budgeting as a Retiree can help you:
Pay for essential items such as food, clothing, housing, utilities, transportation, and health care
Pay for things you receive a monthly bill for, such as cable TV, streaming services, gym memberships, cell phone plans, or other subscriptions
Account for health care costs including dental, vision, and hearing care
Factor in fun for going out to eat or even a yearly cruise
A Successful Budget
Whether budgeting is one of your favorite or least favorite financial things to do, there is no doubt that helps you see real progress and develop practical money saving habits. Budgeting is truly a personal process because it solely depends on your financial circumstances and goals but if you take the time to create a plan, then it can have a major impact on your expenses.

At Brink's Money, we care about your finances as much as you do. We encourage you to consider budgeting and see how positively it can impact your life. With the Brink's Prepaid Mastercard you may start planning for your big milestones in life.
More from our insights library: