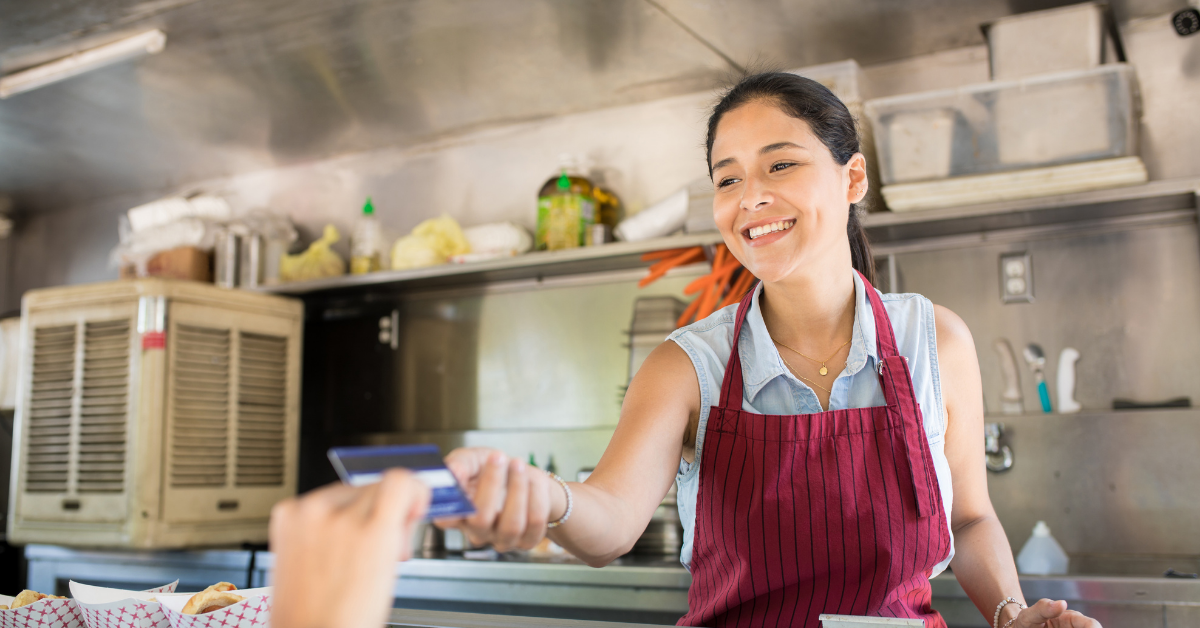 Knowing the Difference Between Payment Methods
09 Sep 2020
"As a consumer, utilizing your money and making purchases is essential in your day to day routine. With the development of new technologies, we have moved away from the widespread handling of cash and banks now offer a variety of payment methods which include credit cards, debit cards, and even prepaid cards. On the surface, these methods may seem like they function the same way but in reality they all fit different lifestyles and financial needs.
Credit Cards
Ultimately, credit cards are lines of credit that you are welcome to use time after time as long as you pay off your balance. They are extremely handy to use towards purchases and building credit when used responsibly. An important detail to note is that credit cards usually have terms and conditions in which the provider lists fees, rewards, and more. Banks issue credit cards for customers with a variety of different financial profiles. These financial institutions consider your credit score to generate your annual percentage rate, spending limit, and even the annual fees. For example, a person with a 750 credit score could qualify for a credit card with a high spending limit, a lower annual percentage rate, and rather low annual fees when compared to a person with a 600 credit score. In other words, banks have to consider the level of risk it is willing to take by extending credit.
With understanding credit cards, it is important to consider a few key terms:
Annual Percentage Rate - The most common fee that you will have when dealing with credit cards. APRs can be one of two: a fixed rate, which doesn't change; and a variable rate, which can potentially change depending on economic conditions.
Annual Fee - Essentially this is a membership fee you pay to use a certain company's brand of credit card.
Transaction Fees and Miscellaneous Charges - These fees depend on certain factors within your account such as cash advances, over the credit limit violations, and late payments. These fees also include a standard monthly fee.
When handling a credit card, it is essential to practice responsible credit behavior:
Make on-time payments: An important part of maintaining a credit card is to avoid late payment fees and penalty APRs that hurt your credit score.
Pay your balance in full: Any unpaid balance will be charged interest and can cause you to rack up debt.
Avoid overspending: A good rule of thumb is to only spend what you can afford to pay at the time of purchase. This way you know you can pay off your balance.
Keep a low utilization rate: The percentage of available credit you use is known as utilization. It's important to keep a low utilization rate so issuers see you're not a risk. Constantly maxing out your card raises concerns for issuers and can cause you to fall into debt.
Debit Cards
Debit cards may look like credit cards but they ultimately do not draw money from the same source as credit cards. Debit cards draw funds from your checking account rather than a line of credit. When handling a debit card, there are advantages that as a cardholder you can enjoy such as not worrying about interest rates or monthly bills. Since debit cards draw funds from the money you actually have then you won't build up debt by using one. Unlike some other types of payment options, debit cards can be easy to acquire. You can get a debit card with virtually any checking account and does not require an investigation into your credit history.
Prepaid Cards
Prepaid cards only let you spend money that has been previously loaded onto the card. They're safer than using cash and work at any merchant that accepts its payment network. Prepaid cards won't affect your credit, so they offer great flexibility for those who are unbanked, trying to budget, people on a fixed income, teenagers who get allowances, or even as gifts for relatives visiting from other countries.

It can be easy to get lost in the weeds of prepaid terminology, and we understand how that can make it difficult to select the best product to suit your financial needs. To better understand the different options out there, we've created an easy guide for you:
Gift Cards
These are cards that have an amount already preloaded for use. Once the balance is depleted, the cards usually cannot be reloaded. Gift cards can be used in two ways: They can be used at only one specific retailer and are considered "closed-loop," or they are "open-loop" and can be used at any retailer. There are no fees associated with gift cards except for the initial purchase to activate the card. Gift cards can be purchased directly through retailers or distributors such as grocery stores. Funds on gift cards also usually do not expire
General Purpose Reloadable (GPR) Prepaid Card
Cardholders can load up to the maximum fund limit on their cards, but once the balance is depleted, they cannot use the card again until they have added more funds.
Although general purpose reloadable prepaid cards vary widely, they tend to have a few features in common:
Reload options: Adding money to your card can be easy and done in multiple ways such as setting up direct deposits, loading cash at participating retailers, and depositing checks at ATMs.
ATM access: Some prepaid cards have access to free nationwide ATM networks.
Amount limits: Some cards restrict how much you can withdraw, reload, or spend during a certain period of time.
Expiration dates: Prepaid cards have an expiration date and a new one will need to be issued after a card expires. Although the card expires, the funds on the card don't expire.
Other features: Some prepaid cards offer check writing, online bill pay, or even multiple cards within a single account for family members. In some cases, the prepaid card program may offer rewards such as cash back on purchases.
With the Brink's Money Prepaid Mastercard, customers have a convenient way to bank without the minimum balance, interest or late fees. Features that come with this card include an option for early direct deposit, mobile alerts, access to an online account center, a mobile app, a cash-back rewards program, an optional savings account, and more. The Brink's Money Prepaid Mastercard can be ordered online, by calling us at 800-290-7990, or by visiting participating Southeastern Grocer and Casey's locations across the United States.
Direct Deposit Accounts
Also known as a "checkless checking account," direct deposit accounts combine all the benefits of a reloadable prepaid card and a checking account.

Brink's Money Prepaid Mastercard customers may be eligible for an upgrade to Brink's Money's "All Access" Direct Deposit Account. All Access account owners gain new features that typical cardholders don't have, including optional high-yield savings account and overdraft protection.
Paycards
Payroll cards are different in that they are issued by an employer to employees as an alternative to paper checks, so that they can receive their wages via direct deposit. This saves time and money, as employees don't have to wait on checks to arrive by mail or pay to have to cash a check. Employers, on the other hand, don't have to worry about employees not receiving their paychecks on time and can spend less than it costs to cut and deliver a paper check. An added bonus: If an employee stops working for the company that issued them their Paycard, the card remains active and can be used as a direct deposit option with other employers.

At Brink's Money, we offer paycards for employers big and small. Our payroll cards can be used to replace paper checks, offer employee incentives, pay employees for per diem and more. You may check more information about paycards by visiting our site or calling our sales team at (804) 289-9678.
Mobile Wallets
One payment method that is pretty different from the others is the mobile wallet. A mobile wallet is an app on a consumer's mobile device that stores the payment information for either a debit or credit card. With the stored information, the app allows you to use your device to make purchases. Mobile wallets are quick and easy to use because when you are ready to pay, you simply open the app, touch your phone to the card reader, and you're on your way. However, similar to cards, mobile wallets only work at retail stores that accept that payment method.
Virtual Cards
One payment method that many consumers may not be aware of are virtual cards. These can be appealing because they can add an additional level of security to your account. A virtual credit card is a temporary card number you can use while online shopping, designed to protect your actual account number and prevent fraud.

There are many card issuers that offer this feature. When you request one, you receive a randomly generated card number, an expiration date, and a security code. After you use the virtual card at checkout online, the transaction will be recorded on your account statement just like any other.

At Brink's, we know security matters to you, so all of our card programs have a virtual card option for you to keep sensitive information protected.

We understand that there are numerous payment methods out there to serve you and deciding which one is right for you isn't always easy. That's why we wanted to outline some of these options to aid you in your decision. We'd be happy to discuss some of our solutions with you!
More from our insights library: