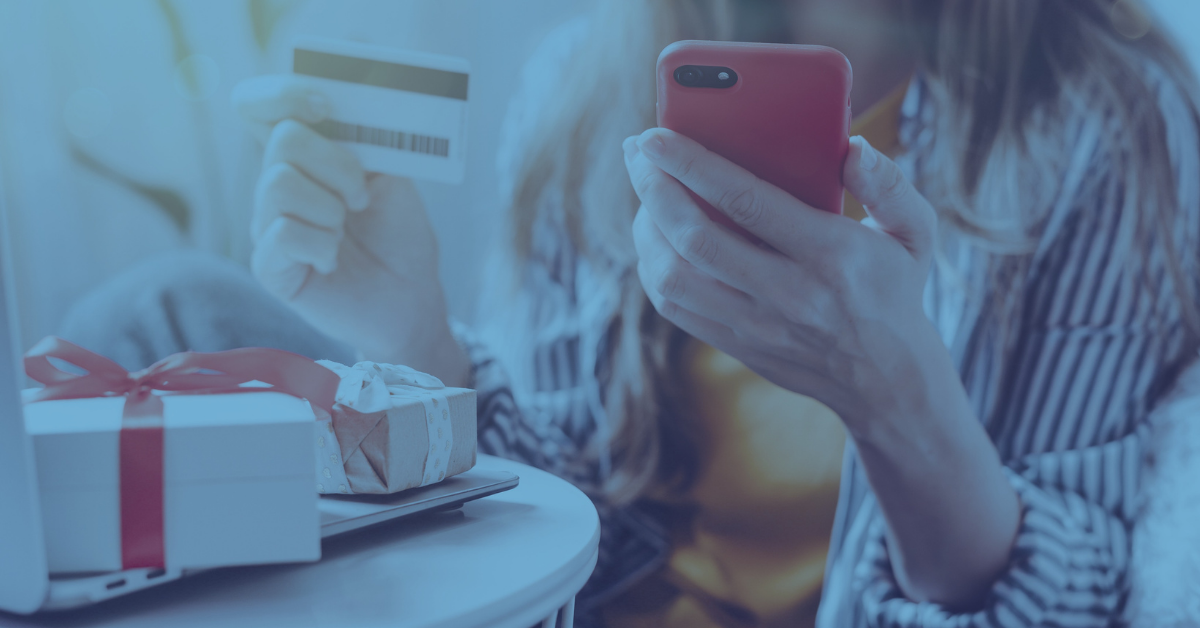 How to Get the Most Out of Your Holiday Shopping Budget
07 Dec 2021
The holidays can be a very expensive time of year for many families. In fact, according to a recent Credit Karma survey, thanks to inflation and other personal finance concerns, 43% of respondents feel more financially stressed this year than last. And 23% of respondents even said they expect they'll need to go into debt to pay for gifts this holiday season.
To ease some of the holiday shopping stress and avoid going in to debt, creating and sticking to a strict shopping budget can work wonders. If you're trying to save money on gifts, here are some simple ways to get the most out of your holiday shopping budget this year.
7 Ways to Extend Your Holiday Shopping Budget
1. Start with a plan of action
The best way to stick with a budget is to start by getting it all down in writing. Take some time to write down your full budget, who you want to buy for, and how much you can afford to spend on each person.
Knowing exactly how much you can afford to spend on each person will help you to purchase within your means and avoid overspending. If you're one of those people who usually heads into the holiday season with a vague budget, make this your first step.
2. Limit who you're buying gifts for
No one wants to leave anyone out, but when money is tight, it's the simplest way of reducing your spending this time of year.
Go through your list of recipients and cross off anyone who you buy gifts for out of habit. For example, people you don't see much anymore. Try to keep your list small and focus on those you're closest to in order to save a bit of cash.
3. Talk to your loved ones about spending limits
With so many people struggling over money this holiday season, there's a good chance proposing a spending limit will be music to your loved ones' ears.
Suggest a spending limit on gifts within your friendship group or family. That way, everyone's on the same page, and you can still buy gifts without breaking the bank.
If you're into arts and crafts or baking, that's a perfect way to save money on gift-giving. Instead of buying things, spend some time creating homemade gifts you can give instead.
Try whipping up a batch of cookies or cakes and gift wrapping them for friends and family. Or perhaps make some artwork or personalized picture frames for a more thoughtful gift idea that people will appreciate.
Whenever you purchase anything as a gift this year, take a few moments to compare the price at other retailers online. It's such a simple way to save money that many people forget to do.
Shopping comparison websites are your best friend here! You may not be able to save a huge amount on a purchase, but saving a few dollars here and there will add up.
Lots of retailers this time of year will have discount codes to help you stretch your holiday budget. You may see offers like "free delivery" or "10% off your first order" when you visit a store's website. These are offers you won't usually get in-store, so always check them out.
7. Use a prepaid card to stick to your budget
Sticking to a tight budget can always be tricky, but a prepaid card is a great way to limit your spending. Simply load your holiday shopping budget onto the card and only shop with that card for holiday gifts.
For example, the Brink's Money Prepaid Mastercard1 can help you stay on track with your budget.
Remember, you don't have to blow your budget!
A lot of people accept that going over budget or even going into debt is just inevitable during the holidays. But it doesn't have to be that way. With some careful planning, a strict budget, and using the holiday shopping tips above, you can take more control over your holiday spending and make your budget go further.
1. IMPORTANT INFORMATION FOR OPENING A CARD ACCOUNT: To help the federal government fight the funding of terrorism and money laundering activities, the USA PATRIOT Act requires us to obtain, verify, and record information that identifies each person who opens a Card Account. WHAT THIS MEANS FOR YOU: When you open a Card Account, we will ask for your name, address, date of birth, and your government ID number. We may also ask to see your driver's license or other identifying information. Card activation and identity verification required before you can use the Card Account. If your identity is partially verified, full use of the Card Account will be restricted, but you may be able to use the Card for in-store purchase transactions. Restrictions include: no ATM withdrawals, international transactions, account-to-account transfers and additional loads. Use of Card Account also subject to fraud prevention restrictions at any time, with or without notice. Residents of Vermont are ineligible to open a Card Account
The Brink's Money Prepaid Mastercard is issued by Republic Bank & Trust Company, Member FDIC, pursuant to a license by Mastercard International Incorporated. Netspend is a registered agent of Republic Bank & Trust Company. Certain products and services may be licensed under U.S. Patent Nos. 6,000,608 and 6,189,787. Use of the Card Account is subject to activation, ID verification, and funds availability. Transaction fees, terms, and conditions apply to the use and reloading of the Card Account. See the Cardholder Agreement for details.
Mastercard is a registered trademark, and the circles design is a trademark of Mastercard International Incorporated.
Card may be used everywhere Debit Mastercard is accepted.
© 2021 Netspend Corporation. All rights reserved worldwide. Netspend is the federally registered U.S. service mark of Netspend Corporation. All other trademarks and service marks belong to their owners.
More from our insights library: