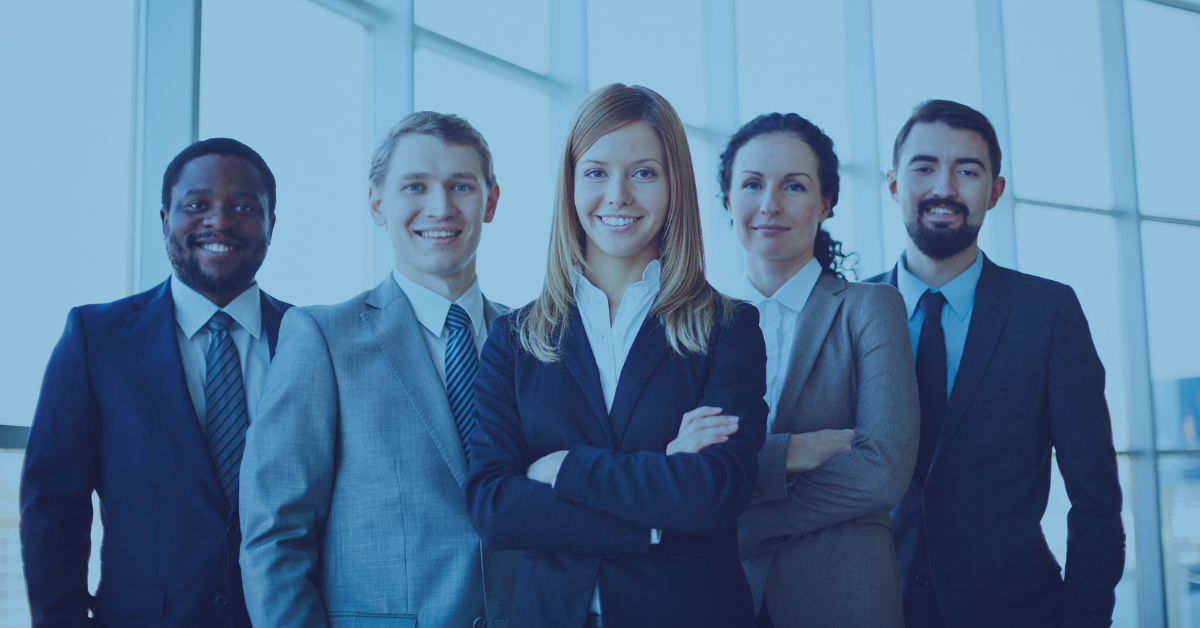 How to Build a Successful Business Team
27 Jul 2021
In any business setting, it may seem as though everyone is caught up with their individual projects but what perhaps you don't see at a glance is the importance of a successful team. Building a successful business team goes beyond finding a group of professionals that work well together. An effective team is at the core of attending to your business' purpose and laying the groundwork for an outstanding company. Good teamwork is essential, and that's why we have outlined not only the characteristics of a successful business team but also tips on how you can help foster a productive workplace.
Characteristics of a Successful Team
Before we provide you some insight on how to build a successful team of your own, it's important to first look at the qualities that you should aim to exemplify:
Responsibility

Accountability

Clear communication

Goal-oriented mindset

Commitment

Diverse perspectives
Create Your Team's Culture
The first step toward setting up an effective team and perhaps one of the most important is to create your team's culture, which heavily depends on the goals of your company. Whether you have new hires or not, it's essential that you have a conversation with your employees about the team culture you want to build. As part of this conversation, be sure to create a vision or plan for where your team should be in the near future. The ultimate goal of defining your team's culture is to get your employees excited about working as a team for the better of the company.
Get Your Employees Involved
From the moment someone joins your team, they should be able to demonstrate their commitment towards bringing their best to their role. By getting your employees involved from the beginning, they can bring their strengths and skills to the everyday functions of the business and hit the ground running.
Foster Solid Relationships
Healthy relationships are a valuable part of life, and the same goes for work relationships. If your employees have poor relationships with each other, then effective teamwork is likely impossible to achieve., If you want your team to work well together, it's important to be more than just a boss by forming solid relationships, investing in your employees, and supporting their personal growth.. Let your team know you value them by fostering a healthy work environment and equip them with the tools they need to do their best.
Celebrate Successes and Failures
As part of a team, you share the same wins and losses. When your team experiences success or a major milestone, it's your moment to celebrate how your hard work paid off. It's also a moment for your team to come together. In the case that perhaps your team isn't doing as well, you should also take this opportunity to unite and talk through ways you can all put effort towards improvement. When you all come together through the success and failures, odds are that you are in a better position to not only look out for the company but also one another.
Establish Clear Roles
One of the best things you can do to drive productivity within your team is to establish clear roles. When every person has something to contribute and a set of responsibilities, they can each create a workflow that not only gets their individual tasks done but allows them to take charge of projects and improve efficiency.
Communicate
In the workplace, it's important to keep a certain level of transparency to enable healthy communication within your team. Good communication can be achieved by sharing any helpful information, whether that is keeping everyone in on any projects you're working on or having weekly check-ins. Everyone on your team should feel as though they can provide feedback and give their opinions on projects or work-related matters.
Having a successful business team is essential for a variety of reasons. Effective teamwork not only establishes a healthy and welcoming work environment but also helps ensure the success of your company. If you find that your team needs a sort of boost, then be sure to consider a few of these tips to help your team do its best.
More from our insights library: