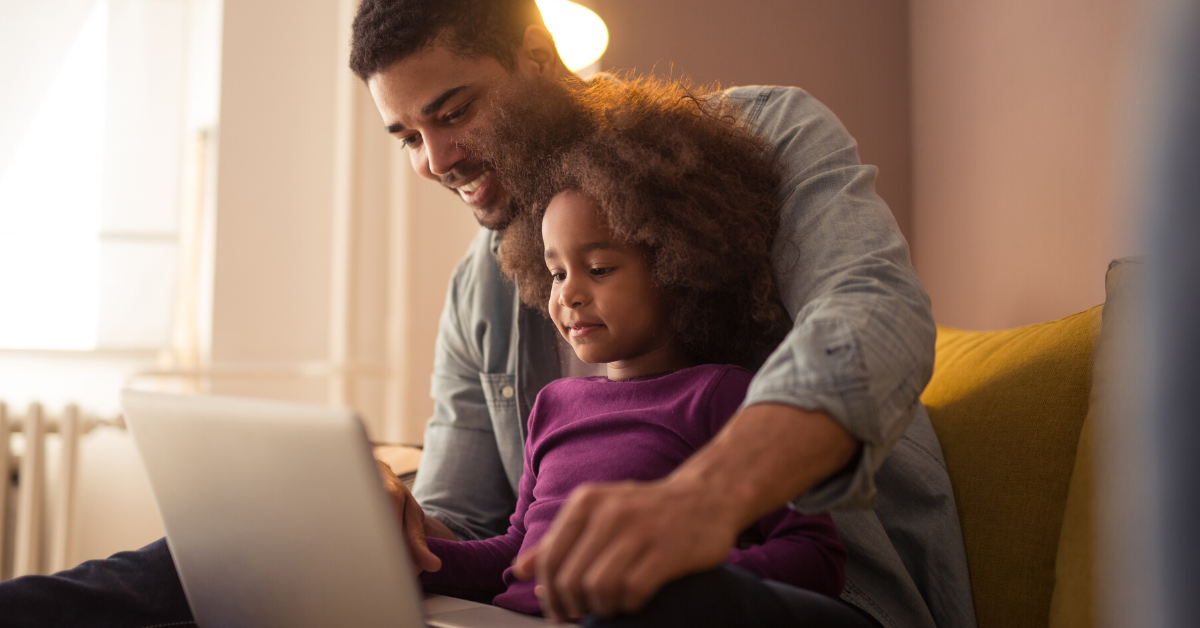 COVID-19: Resources Available to Individuals
30 Mar 2020
We are closely monitoring the COVID-19 pandemic and taking all necessary steps to protect our employees and customers. The wellbeing of our community is our number #1 priority and today more than ever, we'd like to be here for you.

As the outbreak continues to impact your day-to-day lives, we know many of you may be asking yourselves important questions about your finances and future.

How does this pandemic affect your student loans and debt? What should you do if you are out of work or your working hours have been reduced? How should you prepare? What if you own a business?

We decided to compile a list of resources to get you what you need to navigate through these difficult times. We've got your back and will be here to support all of those affected by the coronavirus COVID-19.

Updated as of March 30th, 2020
The Coronavirus Aid, Relief, and Economic Security (CARES) Act.
President Donald Trump recently signed a $2 trillion dollar coronavirus relief bill intended to speed relief across the American economy. Here is a quick summary of what that means for you:
Extended Unemployment Benefits
After nearly 3.3 million Americans filed for unemployment benefits in a single week, the federal government is now allowing new options for states to amend their laws to provide unemployment insurance benefits to people affected by COVID-19.

That said, almost anyone who has lost their income as a result of the outbreak and through no fault of their own qualifies:

-An employer temporarily ceases operations due to COVID-19, preventing employees from coming to work
-An employee has been diagnosed with COVID-19 and were advised to quarantine
-An employee is providing care for a member of their household who has been diagnosed with COVID-19.

Note: Gig workers, freelancers, and those who are self-employed are now eligible as well. On the other hand, those who are able to telework with pay or who have received paid sick leave or other leave benefits do not qualify for assistance under this program.

Benefits are available for up to 39 weeks. Covered individuals get the amount of employment benefit they would otherwise be entitled to under Federal or State law, plus $600 per week known as the "Federal Pandemic Unemployment Compensation".

How to apply? Go to your state's website to find additional information.
Cash Payments
Under the CARES Act Americans also receive a one-time payment of up to $1,200 for individuals or $2,400 for married couples, plus an additional $500 per child. The totals will start to phase out above $75,000 in adjusted gross income for single filers and $150,000 for married couples based on 2018 tax returns.

Those collecting Social Security or disability will also receive assistance. These payments do not have to be claimed, the IRS will send out rebates automatically via direct deposit or check to the address provided on the last tax return submitted.

You will receive the disbursement provided you filed taxes for either 2018 or 2019. For more information, check the IRS website.
Tax Returns
The Internal Revenue Service (IRS) extended the Federal Tax Filing Deadline for Individuals and Corporations to July 15th . However, if you have filed or plan to, you can still expect to receive their refund checks if owed one.
Consider Signing Up for Direct Deposit
You may want to consider receiving all government benefits during this time via direct deposit. This will mitigate any risks associated with paper checks getting lost, stolen, or delayed in transit when you need them most.

Direct deposit is safer, easier, and gives you more control over your money. Getting your government benefit payments electronically may only take a few weeks to process, whereas receiving paper checks may take several months.

With Brink's Money, both prepaid and paycard cardholders can receive their government benefits straight into their card account.
Student Loans
Under the CARES Act, federal student loan borrowers can temporarily pause payments for six months. Interest will not accrue, so the balance will not grow as the result of not making payments. Note that if you are still able to make payments during this time, you may want to consider continuing them while your balance is not accruing interest to reduce the amount you pay in the long run.

Not all federal student loans qualify and the pause does not apply to private student loans. To be sure, call your loan provider to ask which options are available to you. Make sure to also check out the Federal Student Aid website for answers to most frequently asked questions.

Brink's Money is proud to also offer scholarships in partnership with Netspend, varying from $100 to $5,000, to eligible prepaid and paycard cardholders. Learn more about eligibility requirements here.
Retirement
The CARES Act temporarily relaxes rules on retirement savings, by for example, waiving the required minimum distribution rules for 2020 with respect to certain contribution plans and IRAs. This year you'll be able to take a coronavirus-related distribution of up to $100,000 from your plan without a 10% early withdrawal penalty. A qualified individual may also borrow the lesser of $100,000 or 100% of their balance under the plan. Any new loans payments due before Dec. 31, 2020 may be delayed for one year.
Other Resources

Utilities Services
Staying connected during these difficult times is important. That said, a number of broadband and telephone service providers signed the Federal Communications Commission's "Keep Americans Connected Pledge". For the next 60 days, they have promised to not terminate service to customers and waive any late fees incurred because of the COVID-19 pandemic. In addition, they will open Wi-Fi hotspots to Americans who need them.

Some regulators across the U.S. have also started asking utility companies to defer bill collection, waive late fees and offer flexible payment plans to customers who are struggling to pay their bills for gas, water, and electricity. Contact your utility company today and evaluate your options.

Remember this is also a great time to take advantage of electronic payments if you need to. Using your prepaid or payroll card, you'll be able to pay off any bills online at your convenience. At a time where social distancing is required of all of us, this might be the best alternative out there to paper checks or cash.
Mortgage & Loan Payments
Those unable to pay their mortgage due to economic circumstances related to the coronavirus and whose loan is owned by Fannie Mae or Freddie Mac, may be eligible to delay monthly mortgage payments for a temporary period without incurring late fees, having delinquencies reported to credit bureaus, or facing evictions and foreclosures. Contact your mortgage servicer as soon as possible to get additional information.

If you know you can't pay other loans at this time, contact your lenders and explain your personal circumstances as soon as possible. Many lenders have policies in place to help customers who are experiencing hardship and need more time to pay their bills. You may be able to negotiate lower interest rates or place your loans on deferment or forbearance.

If you are worried about your credit score, consider trying prepaid cards for a while to avoid incurring additional debt. Using a prepaid card prevents you from borrowing additional money, so nothing will get reported to credit bureaus.

The Brink's Money Prepaid Mastercard helps you take control of your financial life by offering a set of budgeting and savings tools that allow you to plan your monthly expenses. These are some ways in which prepaid cards may help you make better financial decisions and indirectly improve your score during these difficult times.
More from our insights library: