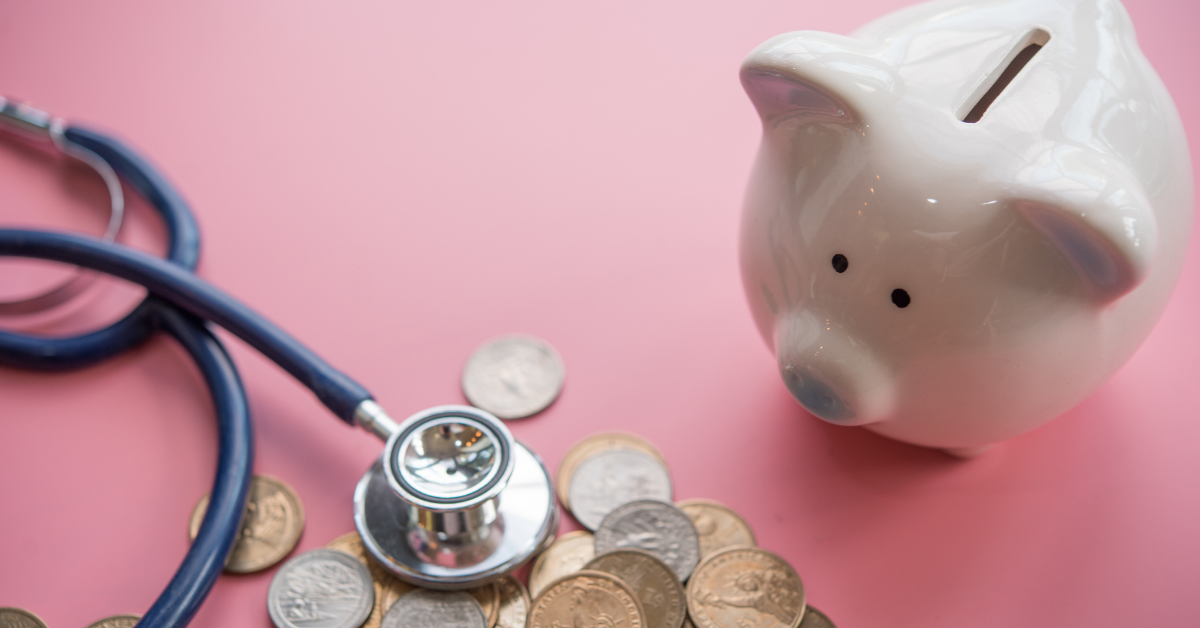 7 Questions to Ask When Checking on the Financial Health of Your Business
11 Sep 2020
"We all only have 24 hours in a day, and as a small business owner, those hours can seem even more stretched than usual. There's always something new to figure out or consider, ideas to puzzle through, books to balance, and forecasting to complete. Thankfully there are a lot of resources available to help sort through and keep track of these tasks that are geared specifically towards small business considerations and finance requirements.

When you are diving deep into how to manage your small business finances, ask yourself about the current state of things, and what next steps you may need to consider regarding additional fundraising, loans, and investor relationships. Before you can put together a holistic picture of your financial health, use these seven questions to help understand your opportunities for additional financial security and health for your business.
1. Is your strategic plan documented?
One of the best things you can do for the financial health of your business is to put your strategic plan down in writing. This plan should clearly outline your goals (financial and otherwise) and how you plan to meet those goals. Make sure your financial goals align with your strategic goals, too. If they are at odds with one another, you'll likely find yourself going back to the drawing board. While you're at it, consider compiling an information memorandum, that includes your detailed strategic plans, marketing plans, financial forecasts, and so on. The purpose of this document is to help sell your business to potential investors, should you need additional funding and assistance, so it should clearly articulate why you need funding, what you're going to do with it, and how your profit will increase as a result.
2. Do you have realistic forecasts and cash flows for the next three years?
A strategic plan is only useful for predicting financial success if it's accurate and, more importantly, realistic. Can you accurately predict cash flow for the next three years or longer? Have you done the market research to back up your estimates? Have you tested your forecasts against your strategic plan to make sure all gaps are covered? When you are investigating your small business's financial health, ask yourself the hard questions so you can more quickly and clearly identify and resolve problem areas.
3. Are you 'bankable'?
Simply put: if you were a bank manager, would you give yourself a business loan? It's one of those tough questions that are worth asking before you're sitting in front of a loan officer. In most scenarios, banks will be looking for a number of values to be demonstrated before they trust you with a business loan. These can include integrity and honesty, commitment and character, and capability. You'll be walking in the bank door far more confidently if you are able to prove yourself in these areas.
4. Have you mapped out how you will use future funds?
Making money is one thing; knowing what you're going to do with it is entirely different. As you consider future income, do you have a plan to spend that sum or are you waiting till it happens before making final decisions? There's nothing wrong with wanting some flexibility in your business plan that's reliant on actual performance, but as conversations around building equity begin, spend time thinking through how those future funds will be used.

Financial health isn't important at one point in time--it is always important, through any ebbs and flows in performance, visibility, and growth. One easy way to get peace of mind about your current state so you can think ahead is by relying on digital financial management programs. Brink's Business Expense helps provide an idea of your business's financial health by looking at spend data and trends. From here, your accountants can use this data to put together those future-focused reports with their accounting tools. By always having your finger on the pulse of your financial activity, you'll have time to create clear and concrete talking points for your next conversation with investors who want to help you grow your small business even further.
5. Could you pass a due diligence test?
A due diligence test is similar to a property being subject to an inspection prior to purchase. So, when it comes to assessing the financial health of your business, you can't rely on estimates, forecasting, and assumptions; your valuation always needs to be based on facts and existing performance. This can include anything from existing trademarks and patents, to your supply chains and established distribution channels. Making sure your business is in a position to pass with flying colors when put under the microscope is essential when checking on the financial health of your business.
6. Are your debt ratios low?
There are two debt ratios to pay particular attention to: a business' debt-to-asset ratio and its debt-to-equity ratio. These ratios can also be referred to as solvency ratios and they measure how much your business owes versus how much your business is currently worth, down to the dollars and cents. As with most ratios, a lower number is ideal, and when discussing your debt-to-asset ratios, maintaining a 2:1 ratio or lower is generally recommended.

When you work with a partner like Brink's Business Expense, you will gain more insight into your company's day-to-day spending to keep your expenses under control. This way, business owners are able to control employee spending proactively instead of worrying about the impact spending will have down the line. More visibility and the opportunity to export reports to your accounting systems to be able to compile expense information for financial statements, helping you create a seamless process to audit and reconcile costs.
7. Are you working with new clients and repeat customers?
Similar to hiring for your small business, it costs more to acquire new clients than it costs to work with the same customers over and over again. A steady stream of new clients and repeat customers demonstrates that your business has multiple options for generating revenue and is in a more stable financial position. By having access to (and the interest of) new customers, you can help your business remain profitable during constantly changing buying patterns and societal shifts in trends.
Small Business Financial Wellness, Made Easy
No single metric can identify the overall financial and operational health of a company, but finding a way that you feel comfortable with for measuring the health of your business' finances is of paramount importance. It can be as simple as reviewing a profit-and-loss statement or as complicated as analyzing all the different elements of your business on a monthly basis.

One thing is for certain, though: fully understanding your business' finances is a sure way to remain successful and profitable through rounds of funding, growth, and even potential hardships. When you choose Brink's Business Expense as your expense management provider, you get the power of an internationally known and recognized company at your fingertips to provide the foundational support you need to succeed.
More from our insights library: