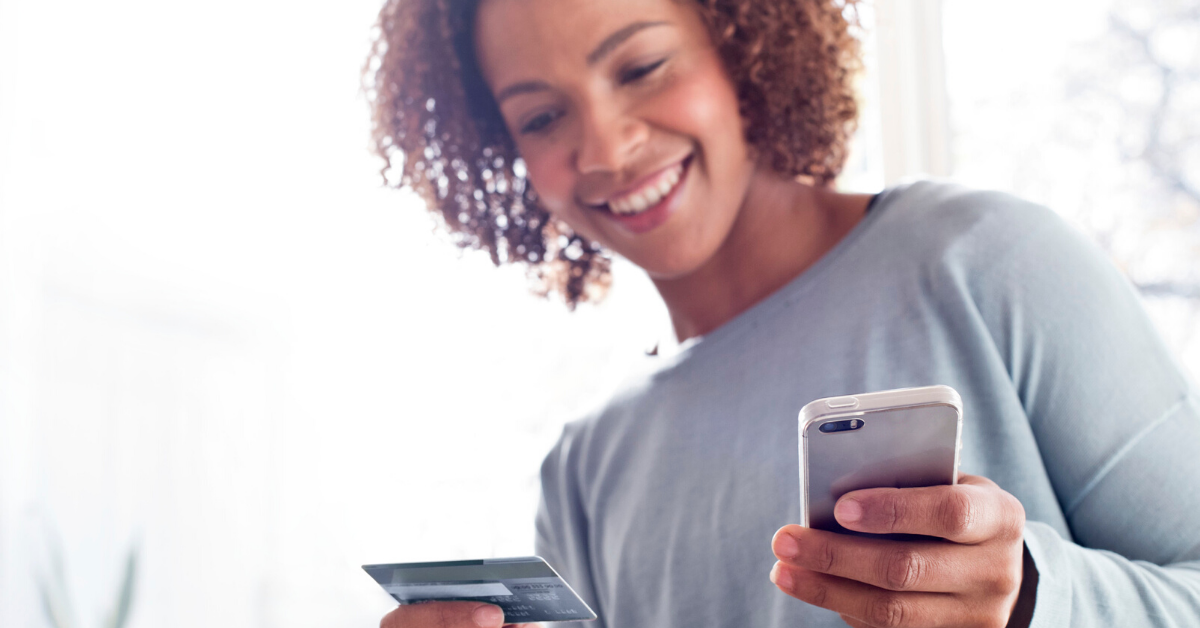 How To Start Building Credit in College
15 Feb 2021
Having a good credit score is incredibly important for buying a car, buying a home, or applying for other credit cards. For college students, becoming an independent adult is exciting but at the same time it comes with becoming financially independent. Having a good score means opening endless financial opportunities. Working towards having a good credit score takes time and the sooner you start to build it, the better.
Here are a few things to consider to help you get started.
Open a Student Credit Card
Credit card companies are aware of the importance of students having access to credit. Credit cards may be the easiest way to start building your credit but for students they can also be helpful for taking care of expenses. As a result, they have created credit card programs that are best suited for students' needs and lifestyles.
By signing up for a student credit card, you don't have to worry about the company checking your history to get access to benefits. These cards give you a credit limit, the option to take cash out, and even schedule monthly payments. Additionally, they have great rewards such as cash back specials on select purchases and increasing your credit limit if used responsibly.
Schedule Payments to Your Student Loans While in School
When it comes to it, your credit score is a reflection of your ability to pay any current debt. Your credit score improves when you demonstrate consistency and make timely payments. A great way to start making regular payments is with your student loans while you're still in college or university. Not only will this help you start establishing your credit history, but it ultimately helps you reduce your debt for when you graduate. This will also help you improve your payment history.
Get Credit for Rent Payments
As mentioned above, creating a solid payment history is essential to building your credit score. A payment history needs to demonstrate your ability to pay consistently, therefore you should consider getting credit for your monthly rent. Rent payments are an expense that regardless of circumstances, needs to be paid on time. Although rent payments are not reported to credit bureaus, there are businesses you can turn to that help you get credit for these payments. These services may cost a fee and your landlord has to be registered so be sure to ask them if you're considering reporting your rent payments.
By taking credit for your rent payments, you can make the most use of paying your bills consistently. Rent is a necessity, so it's in your best interest to make it count towards your future.
Pay Your Bills on Time
When it comes to generating your credit score, payment history is perhaps the most important aspect to consider. Lenders are especially interested in seeing how capable you are of meeting your monthly payments and obligations since it's a key indicator of how financially responsible you are. As a result, payment history is a component you have to pay close attention to when hoping to build your credit.
It might be helpful to set aside a specific day of the month in which you sit down and pay your monthly bills. By creating a schedule for it, then you're more likely to remember each month and not worry about missing a payment. Paying bills on time is one of the most important financial initiatives to have and knowing exactly when you should be paying them will result in healthy spending habits and reduce your overall stress and boost your credit score in no time.
Don't Apply for Multiple Credit Cards At a Time
Although the thought of opening up multiple credit cards may or may not have crossed your mind, the reality is that it's not the best idea. When you see that you have been approved for your first card, you could possibly get offers and opportunities to open more but it's better not to. To start off, applying for several credit cards in a short span of time might turn away card issues. Additionally, as you have another credit card, you're increasing your chances of accruing more debt as you make use of the credit cards. If you're on a student income, building up debt may prove difficult for you to keep up with. The best way to go about applying for credit cards is to start off with one that you know you'll be able to use responsibly and build up your credit score.
Be Responsible About Your Purchases
Having your first credit card is exciting but at the same time, it can seem very easy to make purchases. Since the money isn't technically coming out of your pocket, then you might get carried away when out shopping or indulging but it's always essential to be responsible about your purchases. A common misconception about improving your credit is that you have to be using your credit card very frequently. In reality, it's about regular account activity and being consistent with your payments and not about large purchases. This means that you should be using your credit card towards purchases you're certain you can pay off so you don't find yourself struggling to keep up with your balance.
Being in college is one of life's most enjoyable times. At the same time, it's also when you are finding your way in the world and learning how to be more financially independent. And the sooner you start building your credit score the better it will be for you in the long run.
More from our insights library: