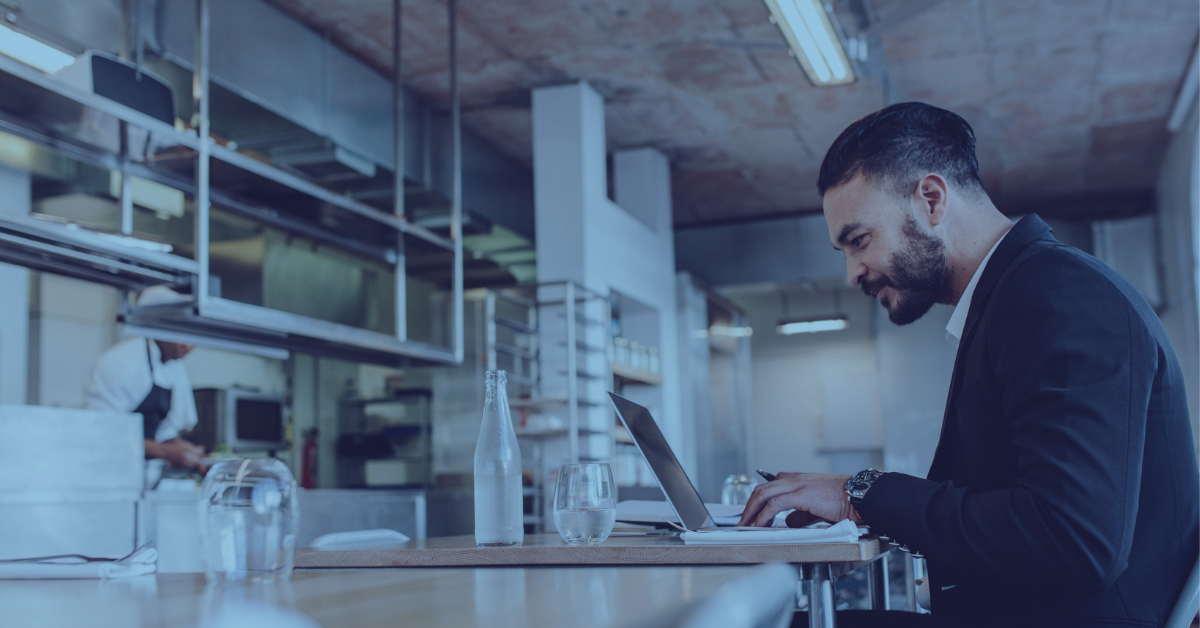 Common Mistakes New Business Owners Make
21 Jan 2022
Starting your own business can be an exciting new venture. Being a new business owner comes with great learning opportunities and with learning it's only natural to hit a few bumps in the road. When you are just starting out, it's impossible for you to know the ins and outs of running a business so don't stress if you make mistakes along the way. Preparing for potential problems can help alleviate a great deal of stress. To help you out, we have compiled a list of common mistakes new business owners make so you can look out for them and keep your business in solid shape.
Impatience
Perhaps one of the easiest ways to set yourself up for failure is by giving up due to lack of patience. If you put in the hard work from the very beginning, you'll very quickly see how that starts to pay off. Patience is a very important virtue and the truth is that your business won't be built in one day and most small businesses don't see a profit until perhaps two years down the line. You should expect to experience setbacks but the important thing is how you deal with these setbacks and not allowing them to discourage you.
Underpricing Your Goods and Services
Another mistake when you are just starting out is fear of failure or lack of confidence in your potential that you end up underpricing your goods and services. Underpricing can hurt your business tremendously because you are not fully accounting for the value proposition that you are bringing to the market. If you find that you underpriced your goods, it can take a long time to recover from that loss. The most proactive action you can take to save you from this is to research the market and better understand the best price entry point for your business.
Thinking You Can Do It By Yourself
As an entrepreneur you want to be on top of the day to day operations because of your self-reliance. Even though you want to ensure things are taken care of, it's also essential that you understand you can't be everywhere at once and what your limits are. Remember to find what you are really good at and where your skills are most needed and then hire others to help you handle tasks and operations.
Lack of Planning
Planning can be a tedious process but if you're running a business, it should have a plan. Going into business blindly will only set you up for problems later. Having a solid plan will guide you on how to operate successfully and what to do in case of a crisis. Additionally, it clearly outlines each person's role and how to come together seamlessly to drive the direction of the company. When developing your business plan, you should consider outlining both a financial plan and a marketing plan.
Overspending or Underspending
As a business owner, when it comes to finances, you might fall into a pattern of overspending or underspending which can in different ways negatively impact your business. If you didn't spend a lot on your startup costs, you may feel as though you want to make up for it by investing a great deal into your marketing and equipment efforts. On the other end, some business owners may opt to not spend much at all. Refusing to set aside adequate funding for your business can limit your growth and set you back on your initiatives. It's important to find the right balance that works for your business and its finances.
Not Setting SMART Goals
Like with other things in life, setting goals helps give you structure and something to work towards. More specifically, setting SMART goals can give you a better picture of where you want to see your business going and what actions you need to take to get there. SMART goals should be specific, measurable, achievable, relevant, and time-bound. By not setting goals, it may prove difficult to track your progress or identify areas that need improvement. When you set your goals, it is important to remember that they should be clear and communicated to your whole team to ensure that everyone is on the same page.
Not Having a Marketing Budget
What is the best way to make others aware of your business? By investing in a marketing strategy. In a previous tip we mentioned having a marketing plan and this still holds true because through marketing, you'll be able to appeal to your target audience and make yourself stand out from your competitors. Through marketing, you can invest in your brand awareness and bring in more business, ultimately helping fuel your success.
Starting your own business can be the accomplishment of a lifetime. Through all of the excitement, it's important to remember that the driving force behind your success is hard work and trusting the learning process. No business owner can say that they haven't gotten past a few hiccups when starting their own business so don't be discouraged when it's time to deal with one. Mistakes are a normal part of everyday life and especially in the business world. The most important thing is to take mistakes as a way to learn and grow so the next time you are faced with a problem, you can confidently manage it.
As a business owner, you have a lot on your plate and the expense management process can take away from attending to your day to day business needs. Expense management can be made easier and faster with Brink's Business Expense, a solution you can trust to bring you greater control and visibility of your business expenses. Learn more here.
More from our insights library: